Real size epoxy samples

The discs here are about 3/8" (9mm) thick. The black text below the samples shows the opacity.
The Raka sample is about 25% thicker than the rest. System Three has a large amount of bubbles whipped in so it shows a bit more opaque (it is my fault). Without this froth, it is as clear as the MAS below. The imperfections in other samples are from trapped air.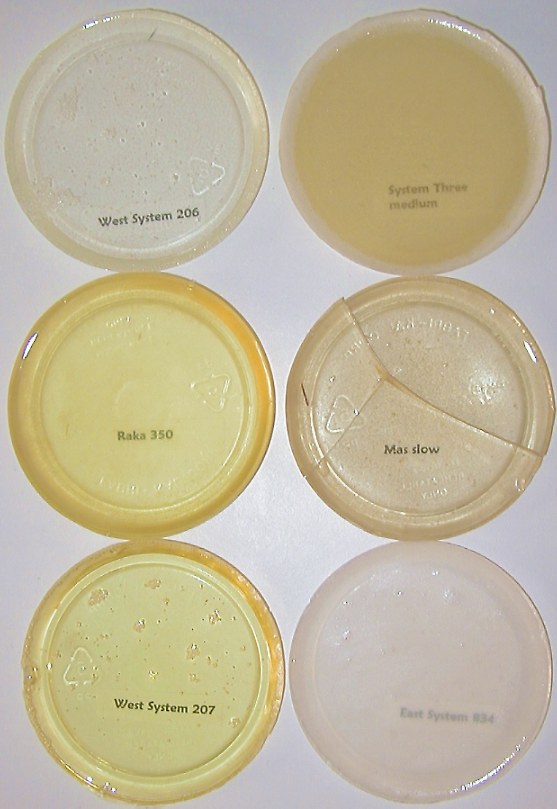 If you notice any problems with the site (i.e. error links, missing images) please, let me know. Thanks


Mail:
Vaclav Stejskal
10 Colonial Court apt. 73
Stoneham, MA. 02180
USA
Tel: 781-481-9261

E-mail

© 1999 - 2020 Copyright Vaclav Stejskal
All rights reserved
Last page update: 11 January 2020